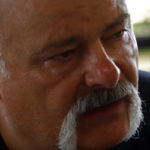 In this very first month of 2019, we've seen a lot of good things happen.

First, İnci Özyapar and Ahmet Özyapar have launched the new UAO Dojo in Eskilstuna, Sweden. Although his business-tripping will not allow Ahmet to be as regular, there's no doubt that İnci, as disciplined as she is, will be there.
There was another good that happened in January 2019. We laid the groundwork for yet another dojo abroad, this time in London, UK. We've rented the premises in Feltham, contract signed. Promotion activities will extend into February, and classes kick-off in March.
Then Lebanon. Practice starts in mid-February. Although we were planning for an earlier date, the recent storm in Lebanon was so fierce as to damage certain parts of our dojo that we had to postpone a bit.
We're re-visiting some Aikido 'schools' in Lebanon that continue their practice, as well as our bonds with them for our friendship goes way back, far back. That was great and I was happy to see Paul Kaddisi still on tatami, practising. Ziad looks he's getting prepared take off big time, and our friends will be there with us, too.
Once these dojos in the above countries are good on track, then, our initiatives towards new dojos will commence.
Everybody, that wishes to practice Aikido under the UAO, with our mindset on both the art itself and the quality are most welcome to join us. However, not without certain rules to follow. These rules are there to make things better and they are not difficult to adhere to.
Another good news came in January, this time from Japan. Our Kumagai Shihan has been awarded his 8th Dan by Aikikai.
Unfortunately still, it was not always as rosy as this, for there were also things to overshadow our happiness. Our brother, Semih Kökbiber has passed away because of a tireless disease that befell him. He had joined us in Aikido in Erzurum, then moved to Edremit following his retirement from the Navy, where he left us. He made us feel the despair of not being able to do anything. Our hearts go out to his family and beloved.
We'll always cherish his memory.
With a population of 80 million, Turkey is where we run most of our dojos. This charges us with an extra task as in Turkey we must improve and develop and expand further. A new dojo has joined our ranks in Kızıltoprak, İstanbul. Others in Acıbadem and Ataşehir will follow suit very soon.
The Bakırköy-Ataköy belt in İstanbul; that is one place I yearn to open yet another dojo in İstanbul. There are people in these districts wishing to have dojos, where they can practice Aikido in their neighborhood and we're looking forward to responding to this.
In Macedonia, Jaho, Ljupcho, Spase are having their share of difficulties as due to economic challenges 1/3 of the country's population leave home to seek work elsewhere in Europe. But they are unbending and continuing their practise. Also in Kosovo, Kenan and Adnan are giving it their best.
Aldin Burovic in Vienna, Austria is also having difficulties in finding a decent place for a dojo but he's also faring well. He's especially the star of Kids' Aikido.
As I said above, I'm sure İnci Özyapar in Sweden and Cem Erdem in the UK will succeed and I'm here to help, always.
Going beyond borders is good but enough and in this regard, we consider ourselves as 'without boundaries.' …and surely, we'll grow more and more. …and there is no doubt that the UAO family will become stronger and more and more prestigious.
We've a lot of plans. Also a lot, far a lot to do. We've a lot of good news. But one at a time. We need to work harder, be patient, rectify our bonds and most importantly not fall prey to infinitesimal gains. That's our lot.
There's strength in numbers! That's a good one. Also, true.
…and that's what we've been working towards since 1989. …to grow together. That's why, we reiterate once more, as we've always done, the adage of our unity with no less power, with no less belief:
WE STAY UNITED